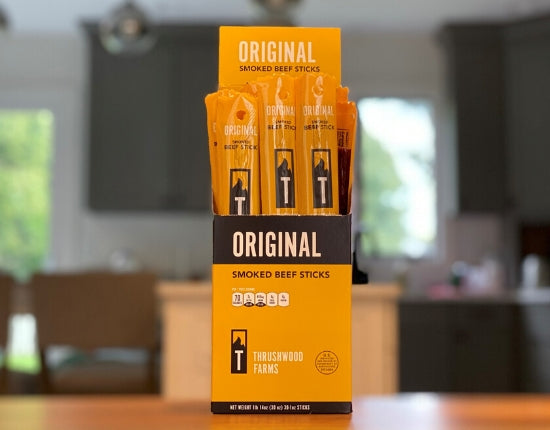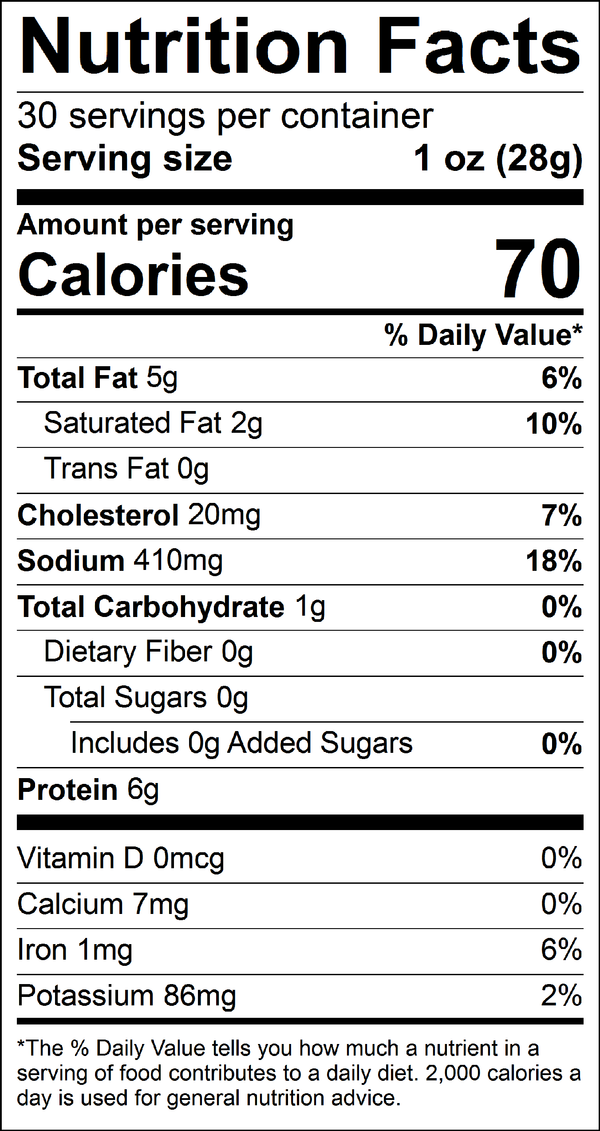 Thrushwood Farms Original Beef Snack Stick
It earned its name honestly. This snack stick dates back to the opening of Thrushwood Farms in 1978. A recipe that originated from the Hankes family with a little help from a friend in New Glarus, WI, it's never been altered. Because you don't mess with a good thing. 
Each box contains 30 - 1 oz. hickory smoked snack stick. These tasty treats come individually wrapped and require no refrigeration.
Ingredients: Beef, Sea Salt, Organic Raw Cane Sugar, Encapsulated Citric Acid, Cultured Celery Juice Powder (Celery Powder, Sea Salt), Black Pepper, Garlic Powder, In Collagen Casing.