About
The meaning of Aliana is Noble and Gracious. It was only fitting that when we started this adventure, we would name it after her. Since Ali could speak, we've had this mantra.
I'm Strong. I'm Beautiful. I'm Fierce.
The video you see on our homepage is when she wasn't quite three years old. Doug and I tell her all the time to repeat this mantra if she is ever in doubt. l hope she always remembers that no matter what she is strong, she is beautiful, and she is fierce.
We hope you enjoy our site and all the items we have to offer. And we would love for you to use our mantra in your every day life.
I'M STRONG. I'M BEAUTIFUL. I'M FIERCE.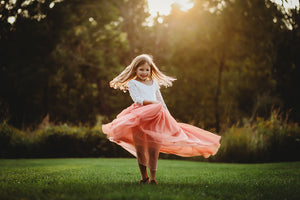 I'm Strong
Strength comes in many varieties. Mental Strength. Physical Strength. Emotional Strength. Spiritual Strength. As we go through life, there may be times we don't feel very strong. But when you believe in yourself, anything is possible.
I'm beautiful
Physical beauty doesn't concern me. Inner beauty is where it's at. Find that inner beauty, and continue to nurture it.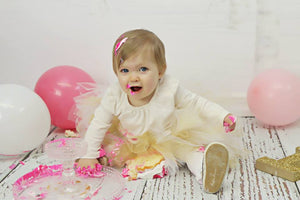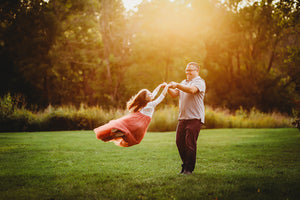 i'm fierce
Whatever you do in life, do it with a heartfelt and powerful intensity.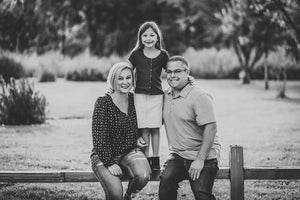 Meet Our Family
Meet our family...
Doug Hankes was born in Galesburg, Illinois. He attended University of Illinois where he majored in Animal Science. After graduation, he came back to work for the family business, Thrushwood Farms Quality Meats, Inc. He continues to work at the meat plant, which is now owned by Western Smokehouse Partners. His knowledge and expertise in the meat industry, specifically meat snacks, has enabled the company to grow and expand into new markets. Ali and I are extremely proud of his hard work and dedication to the meat industry. 
Lindsey Hankes was born in Mattoon, Illinois. For quite some time, there was a chance I was going to become a lifetime student. I received my Associate's Degree from Lake Land College, my Bachelor's Degree from Southern Illinois University in Carbondale, then began my Master's at University of Illinois. While I didn't finish my degree at U of I, I did complete my MBA from Western Illinois University after Doug and I got married. After school, I began working for our local John Deere dealer. Then in 2013 came our amazing daughter, Aliana, Ali for short. After a few years, I started working at Thrushwood Farms with Doug's family helping with Marketing. The year 2020 hit and all things changed. I turned 40 and all kinds of craziness broke loose. I began staying at home with Ali full time and we've had a lot of quality time together. After several months of questioning what would come next, we took the leap to start Noble & Gracious. 
Aliana Hankes was welcomed into the world in 2013. She currently attends Costa Catholic Academy in Galesburg and absolutely loves it. She spends her time going to dance and tumbling. When she's not doing cartwheels in our living room, she's riding her hoverboard around the house. 
Thank you
A huge thank you to our amazing photographer, Megan Leggins from Maxwell Studios. Starting with Ali's newborn pictures, Megan has taken photos of our family every single year, sometimes even more than once a year. We love her dearly and wouldn't be able to have these memories without her.