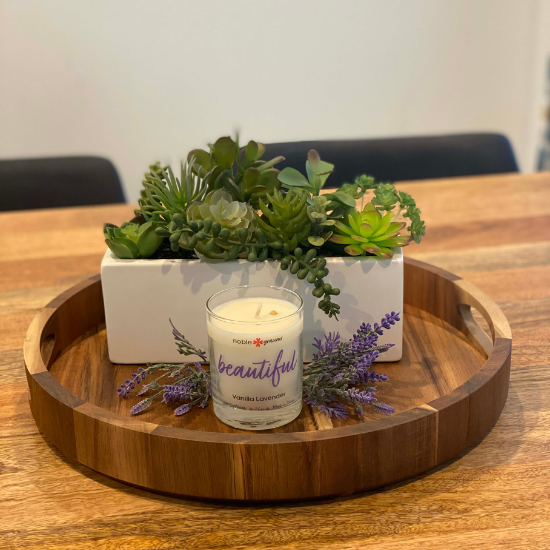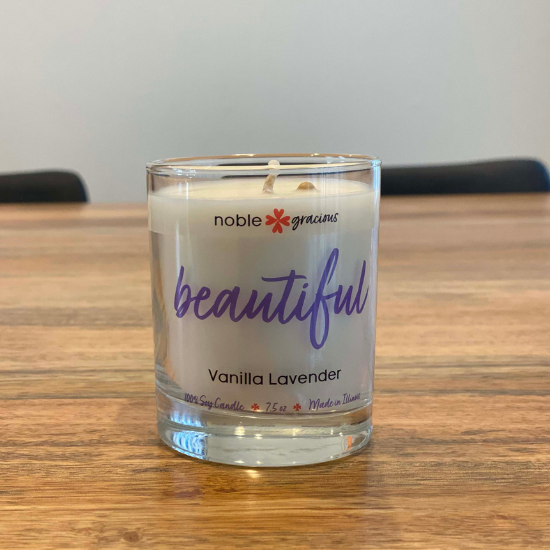 Vanilla Lavender Soy Candle
The sweet aroma of vanilla and lavender will fill the air when you burn your 100% soy candle. All candles were made in USA, specifically in rural Illinois by a female owned business. 
7.5 oz clear tumbler is 3.5 inches tall with a 2.75 inch diameter. 
Burn time is approximately 35+ hours. Average burn time depends on the amount of drafts, size wick is trimmed, etc.