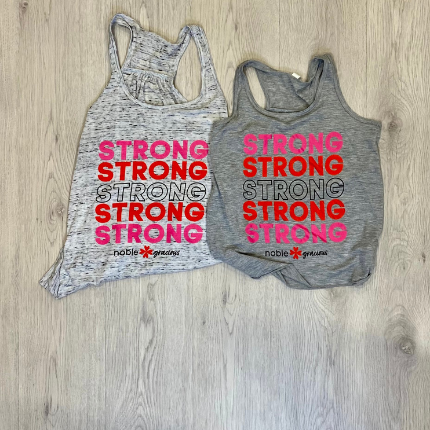 You and your daughter will look adorable in our matching STRONG tank tops. 
Adult tank is super soft and made of 91% Polyester and 9% Cotton.
Youth tank is incredibly soft and made of 52% Polyester and 48% Viscose. 
Choose your size for the adult tank and then choose your size for the youth tank.